AGM FOOD'S PROUD OF INTERNATIONAL QUALITY…
As a typical enterprise of An Giang in particular and Vietnam in general in the field of food production with 45 years of experience, Angimex Food has successfully conquered the trust of domestic consumers as well as difficult markets in Europe, America, Asia, Africa, the Middle East…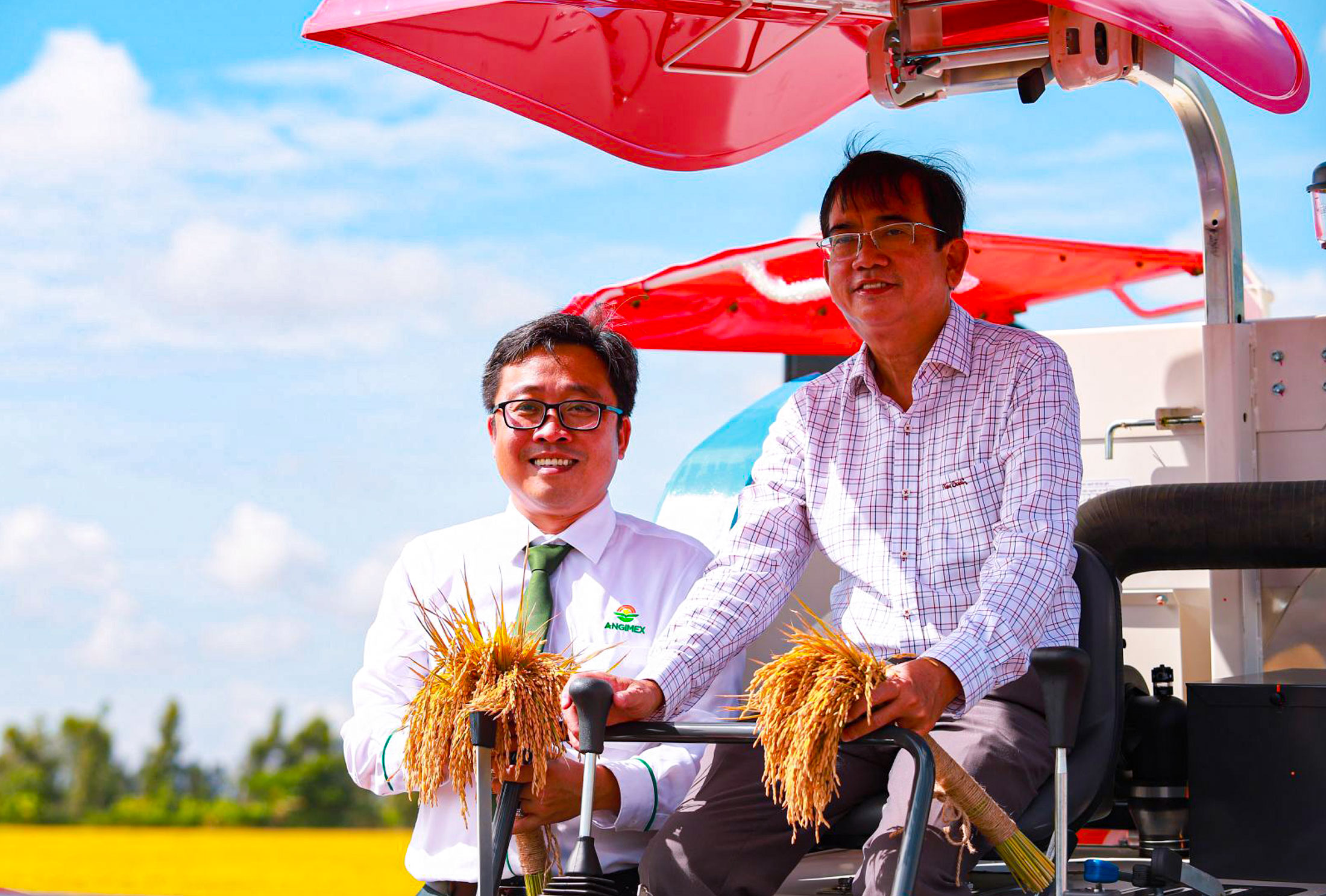 Formed in the Mekong Delta – a famous rice raw material area of Vietnam, Angimex Food has had the advantage of raw material areas right from the early days of its establishment. The Mekong Delta has an annual rice growing area of more than 3.2 million hectares, contributing more than 50% of the country's rice production and accounting for more than 90% of Vietnam's rice exports. Based on this valuable available advantage, Angimex Food has signed production contracts with farmers in An Giang and surrounding areas.
Not only ensuring output for farmers, Angimex Food also orients farmers to produce towards sustainable development, use good rice varieties, and apply standard planting techniques to improve quality as well as control pesticide residues according to European and American standards. It is this close bilateral relationship that has formed the first success factor of Angimex Food, ensuring high-quality input rice. On average, Angimex Food annually develops 5,000 hectares of raw material areas, ensuring a supply of 35,000-40,000 tons of qualified rice per year, especially for key markets in Europe.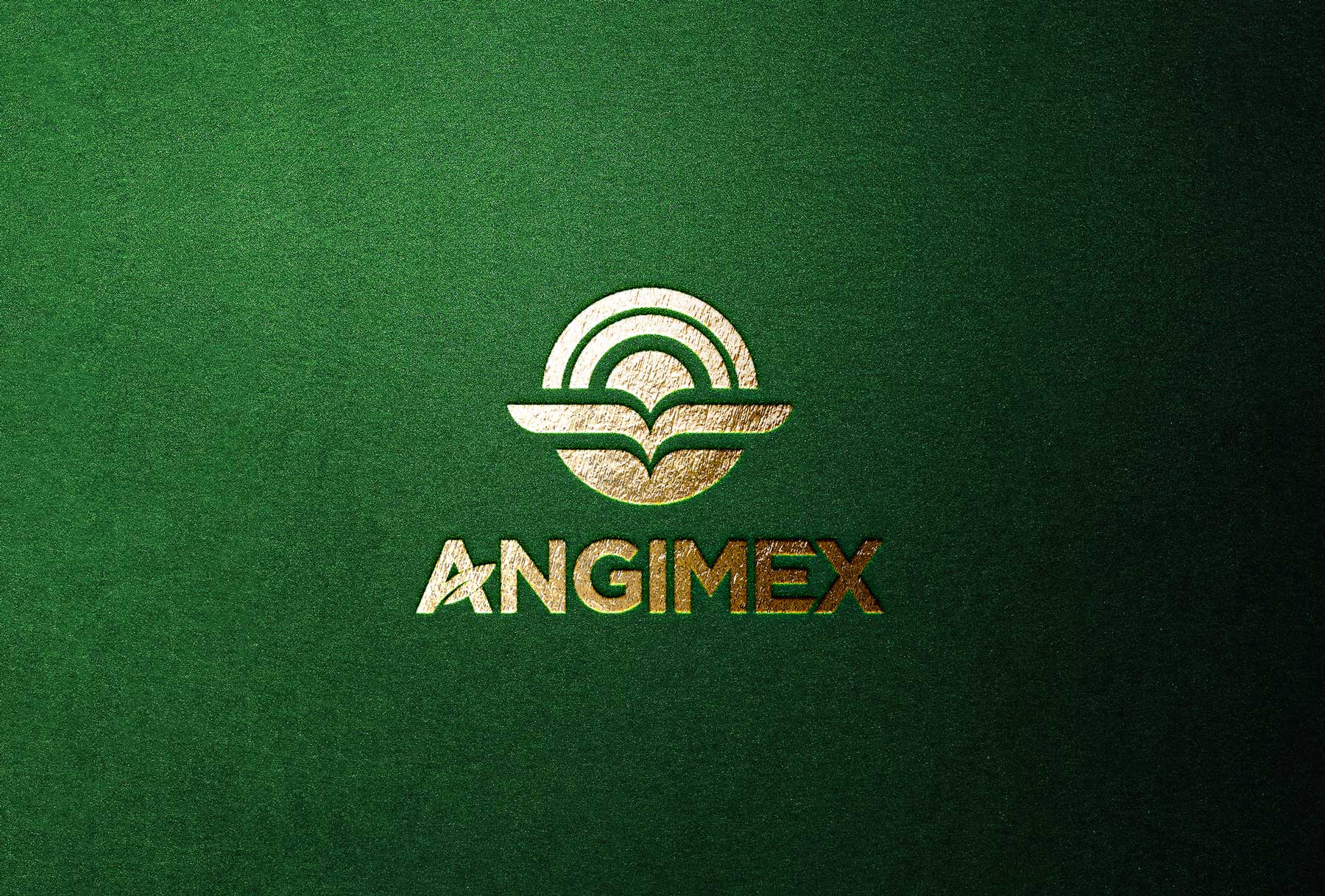 Angimex Food owns all elements that make up a leading food production business
In addition to the advantages of raw material area, Angimex Food owns 4 large-power factories with drying capacity of 30 tons/hour, milling capacity of 2,200 tons/day and storage of over 200,000 tons. These factories are equipped with modern machinery and high-standard quality control rooms such as: Metal detector, automatic bag-counting & -dosing machine, vacuum bagging machine, whiteness meter, amylose meter, moisture meter, plate analyzer, peeler, mini whitener… Possessing leading advanced production technology, Angimex Food is fully confident to have enough capacity to expand the required area to meet higher rice output.
During 45 years of operation, thanks to continuous efforts to reach higher standards, Angimex Food has received certificates of European and American standards such as: ISO 22000: 2018 certificate (issued by the international standard organization ISO for businesses with commitments on food safety); HACCP certification (a worldwide recognized food safety and quality management system based on the principles of hazard analysis and critical control in the food production process to ensure safety for consumers); HALAL certificate (confirming that the product is free of prohibited substances as required by Shari'ah Islamiah and reached the requirements of food hygiene during production); Certificate of the most prestigious import-export enterprise in Vietnam; Certificate of high-quality Vietnamese goods… In addition, Angimex Food is also a member of prestigious organizations such as Vietnam Food Association (VFA), Vietnam Chamber of Commerce and Industry (VCCI)…
With product quality of international standards, meeting the standards of the most demanding markets, Angimex Food exports 100,000-150,000 tons of rice annually to 50 countries worldwide on average. The main export markets are countries with strict requirements: In Asia, there are Singapore, Hong Kong, Philippines, Malaysia, Indonesia, Bangladesh; Australia with countries such as Australia, New Zealand; in Africa, there are Mayotte, Gabon, Reunion; European markets include Poland, the Netherlands; Middle East to Turkey, UAE, Saudi Arabia, Kuwait; and other countries such as Canada… especially, from 2010 to now, Angimex has exported 10,000 tons of rice to European market each year on average. This proves that Angimex is knowledgeable and contributes to raising the level of products that meet the residue control criteria according to EU standards.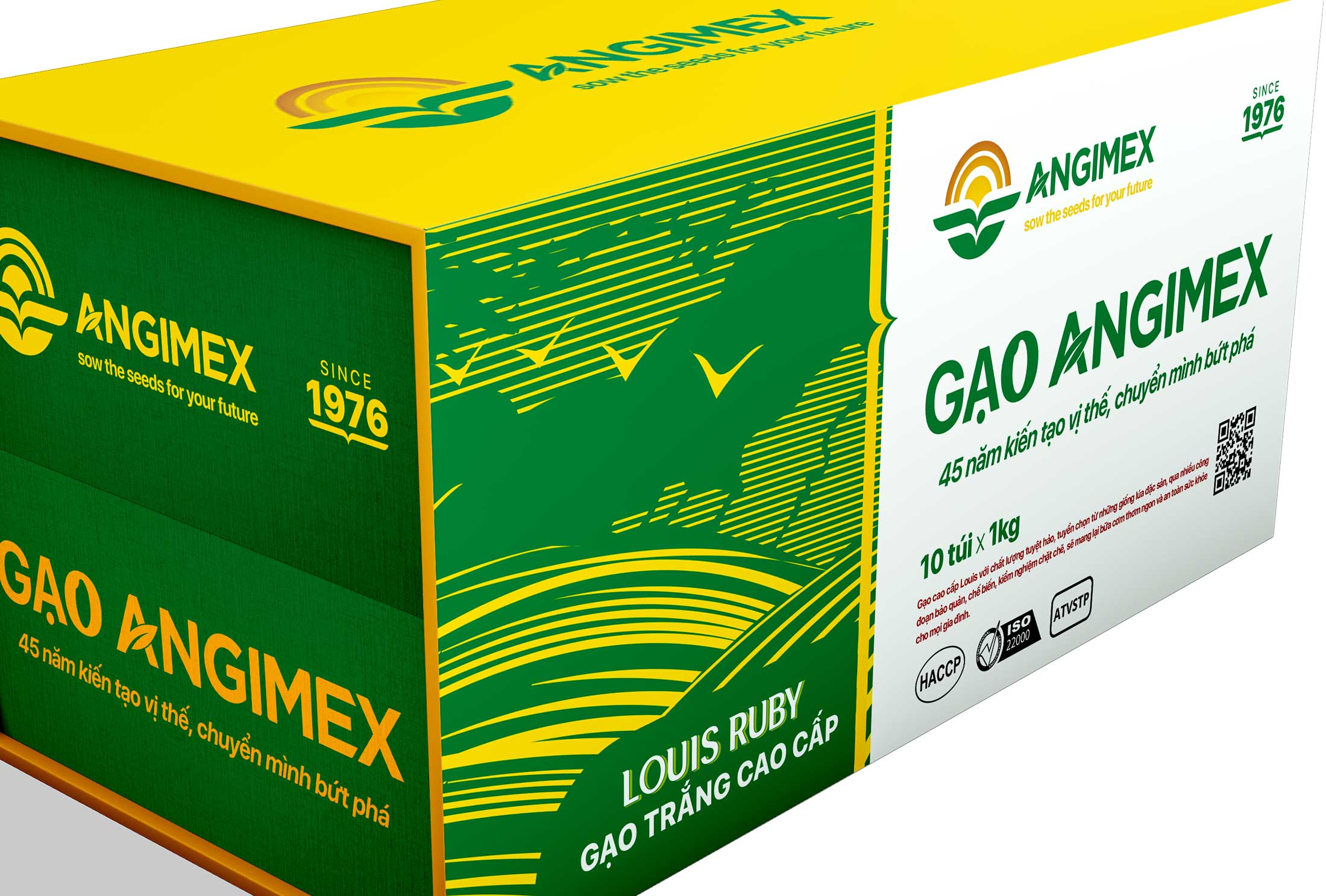 New high-end and nutritious product lines
Angimex Food is a member of An Giang Import-Export Joint Stock Company (Angimex) – one of the leading enterprises in Vietnam in the fields of foods, agricultural materials, trade and service, … with the main product of rices. After Angimex "went into the same house" with Louis Agro – an enterprise formerly known as Louis Rice Group – one of the leading units operating in the field of rice export in Vietnam, Angimex Food has more resources to provide high-end and nutritious new product lines to consumers.
Angimex Food's new product lines quickly conquered the market thanks to their outstanding product quality
The first is Louis Ruby, which is produced from delicious rice with many nutrients and nutrients for the health of Go Cong, Tien Giang. For Tien Giang, most people know that Go Cong is brackish water near the sea rich in ideal conditions to create delicious and nutritious rice varieties. Louis Ruby rice is a small grain with a milky white color. When cooked into rice, it will create a moderate plasticity, sweet and fragrant, contributing to a rounder meal.
Nextly, it's Louis Sapphire rice, which is praised by the beautiful names "Best Vietnamese rice", "One of the best rice in the world"… Grown in the year-round & mild-climate fertile Mekong Delta, Louis Sapphire is produced under strict process from planting, field visit, sampling, testing to finished products. Louis Sapphire is cooked into a "super food" rice with dry grains, certain plasticity, aroma and a sweet taste from high-quality rice starch, it's not dried when being cooled. Owning the certificates of HACCP, ISO 22000:2018, HALAL, ATVSTP… Louis Sapphire can confidently meet the strict standards of the European and American rice markets.
The most recently introduced rice line is Louis Japo – a combination of high-class Japanese rice varieties with the fertile soil of Mekong Delta raw materials. This harmonious combination gives round rice grains, rich in minerals and nutrients. When cooking Louis Japo, the rice is very sticky and fragrant. When cooled, it still retains its round and glossy plasticity. The taste of rice is always natural with best quality. Louis Japo rice is very good for the health of both adults and children, making family meals more full of love.
With the support from the Louis ecosystem, Angimex Food is expected to reach the top 5 export volume of Vietnam in 2021. At the same time, continuosly promoting the strength of being the best reputable supplier of raw materials for leading enterprises and food groups in Vietnam. Angimex Food is constantly developing new product lines and spreading through traditional distribution channels to grocery stores, mini supermarkets (GT channel) as well as modern sales channels, focusing on  large supermarket or commercial centers, mini supermarket chains, convenience stores with a professional form of business-to-business management (MT channel).
Recent posts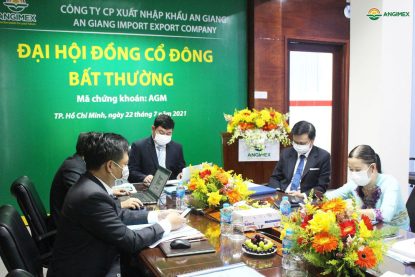 With the purpose of developing An Giang homeland, Angimex focuses on developing in the core...
NEXT POST
As a typical enterprise of An Giang in particular and Vietnam in general in the field of food production with 45 years of experience, Angimex...